Vol. 5 No. 1 (2022): JUNE 2022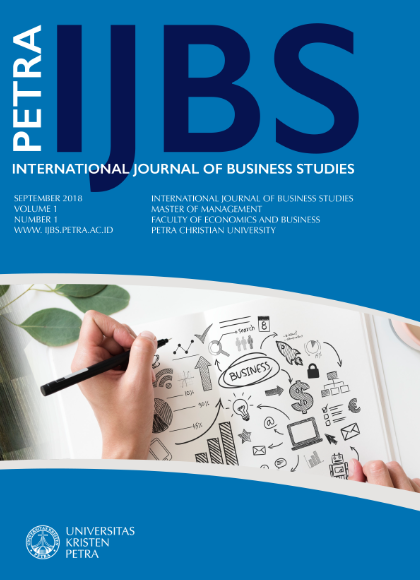 Petra International Journal of Business Studies (IJBS) is a peer-reviewed journal published under the Master of Management Study Program, Faculty of Business and Economics, Petra Christian University (MM FBE UKP). The journal serves as a vessel for exchanging business knowledge to scholars and practitioners, which publish their scholarly works twice a year (June and December).
Petra IJBS welcomes submissions of manuscripts most notably in the field of management, marketing, finance, and accounting. Publications of articles related to the aforementioned fields of inquiry are made twice a year (June and December), which require a transfer of copyright in the article to the publisher. The latter ensures a proper dissemination of information under the law enforced by the Indonesian Ministry of Higher Education.